Western Power Distribution's LV (Low Voltage) Connect and Manage project are innovative trials which are set to have a real impact on the evolution of two familiar energy-saving mechanisms of today – solar panels and electric vehicles.
Focusing on trialling a smart solution for the connection of solar panels with energy storage, and fast chargers for electric vehicles, a selection of customers are provided with.
The benefit for electric vehicle customers is a fast, convenient charger, and the solar panel customers will see a reduction in their energy bill.
The Connect and Manage project is important to WPD and its technology partners to learn more about future customer needs. WPD will demonstrate control and communication technologies that customers connect their solar panels and electric vehicles to the grid without dela, while gives WPD the valuable time it needs to plan network upgrades with minimal disruption to its customers.
The technologies will be managed for short periods of the day during the trial, and the customers will have the option to keep the equipment after the end of the trial.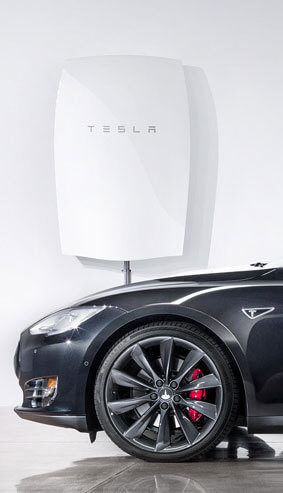 Broadband Powerline Solution
The project, to date, has been highly successful with PPC's Broadband Powerline (BPL) solution providing the communications infrastructure. Using BPL, the power grid is turned into an IP-based, real-time communications platform which connects all households, decentralised generators and measuring devices. A total of 3,000 households will be equipped with devices which will intelligently control household appliances and connect them to the smart grid. The encrypted data will be transported to the customer's password protected web portal as well as to the utility MVV Energie. It demonstrates the BPL system's capability to process large volumes of data for various purposes. The information is available to the customer at all times and at the same time the utility is able to produce invoices more regularly (e.g. monthly).
Variable tariffs
Our field tests showed that customers react to price signals. Customers accepted variable tariffs and recognised their cost advantages. Depending on whether the price was high or low, energy consumption was influenced substantially. To be able to show how the customers react, we tested price-elasticity (the flexible relationship between price change and behaviour changes).
Customers had an average price-elasticity of between ten and eighteen percent, up to a maximum of 35% in the evenings.
PPC Technologies used in Connect & Manage
Broadband Powerline (BPL) communications for low voltage

Modems and repeaters transfer data over the powerlines with no need for additional comms equipment

Enables management of the devices to align with conditions on the grid
All Innovation projects
2023-02-07T11:24:46+00:00
2021-07-15T10:25:53+00:00
2020-10-13T17:04:40+00:00
2021-03-25T10:41:33+00:00
2021-03-25T10:42:27+00:00
2021-03-25T10:42:02+00:00
2020-10-08T17:09:45+00:00
2020-10-08T17:08:56+00:00
2020-11-03T13:54:26+00:00
2021-03-12T13:31:11+00:00
2020-10-08T17:08:36+00:00
2020-10-08T17:07:59+00:00
2020-10-08T17:07:54+00:00
2020-10-08T17:07:49+00:00
2020-10-08T17:10:31+00:00