Broadband Powerline
In order to build a robust Smart Grid, it is essential to have an efficient communications infrastructure, which enables data transmission in real-time, provides scalability for new applications, is efficient and much more. PPC's broadband powerline technology is the ideal solution for Smart Grids.
Broadband powerline: putting the "smart" into smart grid
For Smart Metering and Smart Grids to become a reality, a powerful communications platform which is able to transport key energy data in real-time is essential. It needs to be IP-based and broadband and offer secure encryption.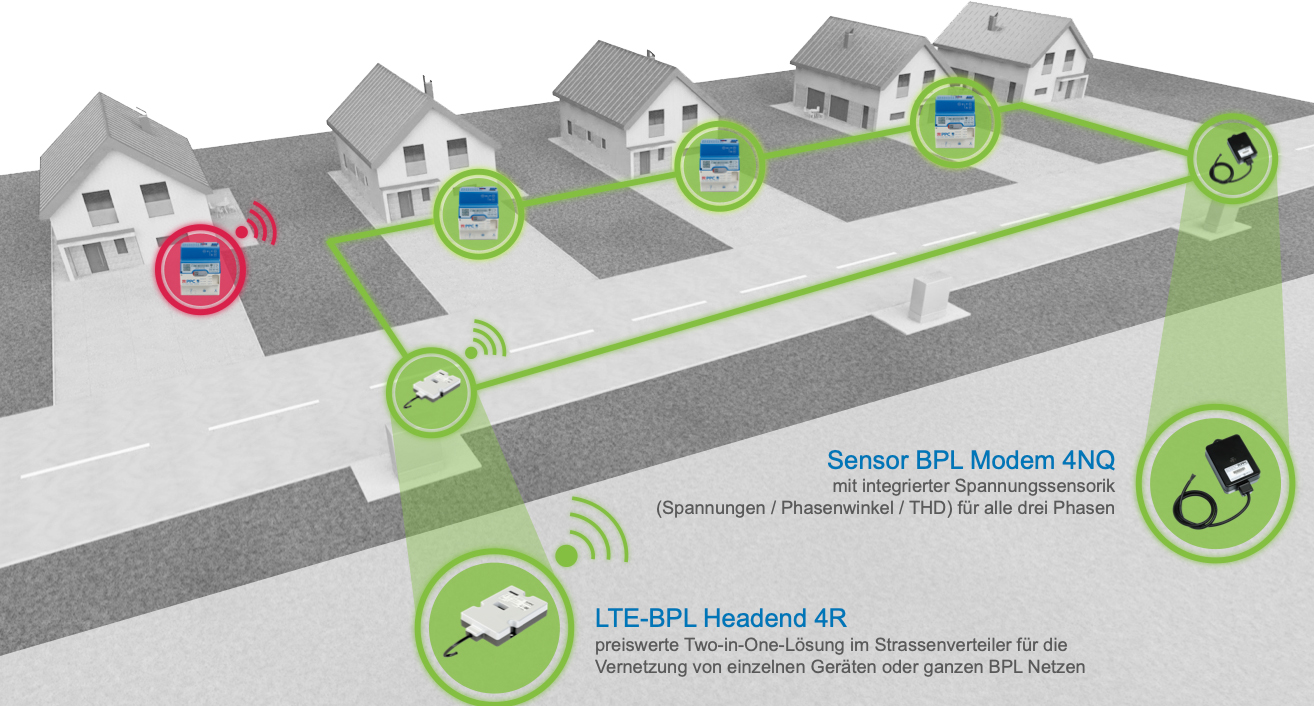 The advantages of our BPL system
BPL for low voltage networks
The basic structure for the BPL network for low voltage is made up of a backbone connection via a BPL modem and BPL repeaters in the street distributors / local stations. Meter-integrated modems are installed in households. The network management system is used for network monitoring and control.
BPL for medium voltage networks
BPL medium-voltage modems and capacitive couplers or inductive couplers for overhead lines or underground cables are used for data transmission in medium-voltage networks. The network management system is used for network monitoring and control.
Know your network
Know the current status of your network and be able to integrate renewable energy sources and systems – we have the solution!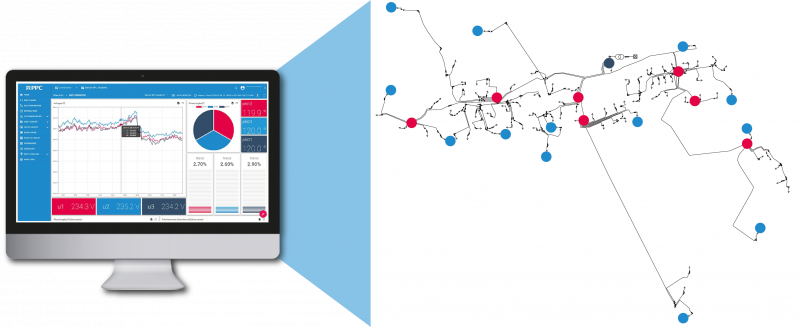 All Broadband Powerline products
Our BPL projects
We have made significant advancements in the development of Broadband Powerline Communications technology for Smart Grids and have successfully established the largest BPL networks worldwide to date. Today, our BPL systems can be found in Smart Grids throughout Europe and the Middle East.