2022 was a particularly active and exciting year for the smart metering industry. PPC will meet the numerous challenges and developments of the coming year with the second generation of our Smart Meter Gateway, which further strengthens our portfolio of technology and applications.
Why SMGW 2.0?
"Newer, higher, further" could of course be the watchwords, as in many product development cycles, but for the development of our second generation Smart Meter Gateways (SMGW), other factors are the key drivers.
New components, better availability
Disruptions in global supply chains have been an ever-present challenge, especially over the past 24 months, and SMGW manufacturing has been no exception. PPC is diversifying into new peripheral components, integration modules and processors for the second gateway generation. This means that delivery times that had stretched to as long as 50 weeks can be halved in some cases, depending on the chip models.
Stable prices in uncertain times
As pressure on the supply chain increased, prices also became more unstable, with unclear forecasts complicating the long-term planning that is critical to a successful SMGW rollout. With the second generation of SMGW, we gain more independence, which will stabilise pricing and planning policies for us, and our partners.
More power for upcoming challenges
A new world of energy is coming, with increasing demands on the smart metering system and the SMGW. The development of new ideas and use cases is livelier than ever. To provide the best possible basis for these future applications, SMGW 2.0 delivers increased performance thanks to faster processing chips.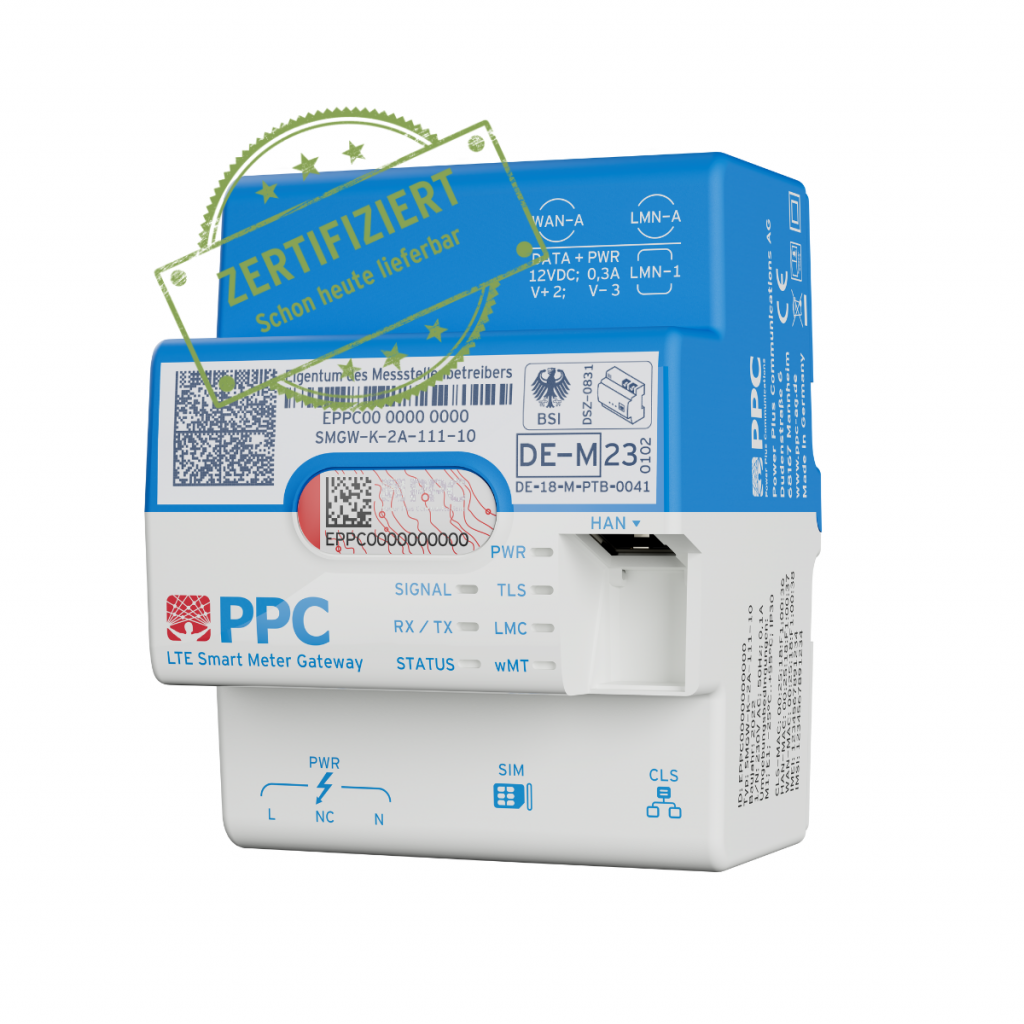 New components, proven software
As a highly secure communication module, the SMGW relies not only on chips and hardware, but equally its powerful application firmware. This remains essentially identical in the second generation, but further developments will naturally take place within this framework. The certification of the firmware for the new gateway is already in its final stages.
PPC will be able to rely on two firmware packages (consisting of the operating system and application firmware) to guarantee both gateway generations the same levels of support.
The previous generation is far from being obsolete
The two firmware packages already make clear that we continue to support generation 1 of our SMGWs, which are ready for your use cases and can be ordered now.
As always your PPC contact person is available to answer your questions.
The two gateway generations form the ideal starting block for existing and upcoming challenges, and promise an exciting outlook for the coming year 2023 and beyond.