How to incorporate renewables into the grid is a challenge facing all UK utilities as the country strives to reduce its carbon footprint. Because the Scilly Islands have a self-contained energy network, the project provided Western Power Distribution (WPD) with an ideal test bed for Smart Grid communications in an 11 kV network.
PPC and WPD are supporting the Isles of Scilly Council in their drive to conserve energy and include renewables in their supply, in particular making the most of their sunny climate with photovoltaic (PV) installations. Using Broadband Powerline (BPL) to turn the grid itself into a communications platform, PPC and WPD have demonstrated that detailed, real-time information and remote network monitoring and management are remarkably easy to achieve.
The system relies on a hybrid installation of Broadband Powerline (BPL) communications – using the power grid itself to carry the energy data – supplemented with radio communications to connect the islands. Modems installed in substations transmit data around the medium to high voltage network, to and from WPD's SCADA system.
Region
Scilly Inseln (Südwest England)
Challenge
Grid management in an 11 kV network
Solution
IP connection to all substations; System management with SNMPv3; Data delivered via BPL network to WPD'S ENMAC system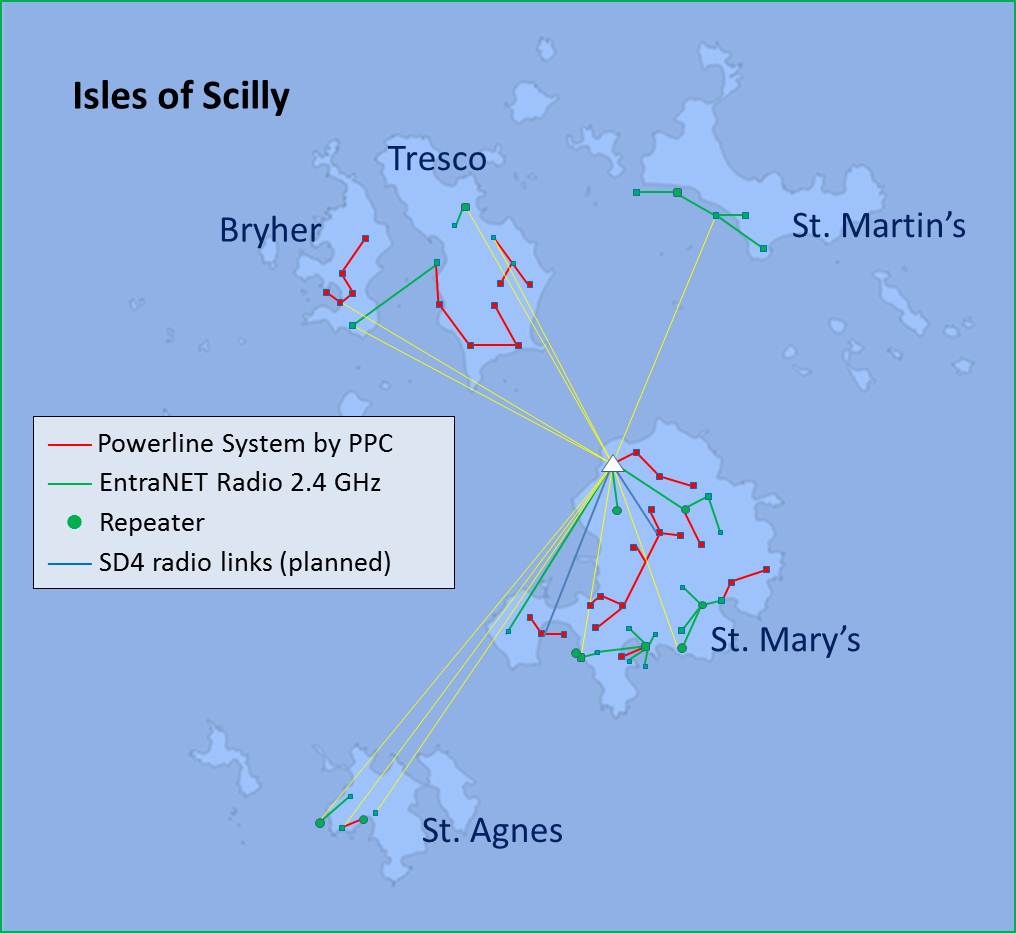 All Smart Grid References
2020-10-14T16:27:41+00:00
2020-10-14T16:31:30+00:00
2020-10-28T09:33:56+00:00
2020-10-14T16:58:21+00:00
2020-10-28T09:52:24+00:00