open ECOSPhERE – Cashless loading to make Electric Vehicles more attractive
Using broadband powerline to exchange real time information about energy availability opens up a range of possibilities to make electric vehicles more attractive.
Project open ECOSPhERE proposes a revolutionary ICT infrastructure that will allow electric vehicles to be used as storage for renewable energies in the grid, and is exploring options for secure, cashless loading, and cross-charging between entities in the network.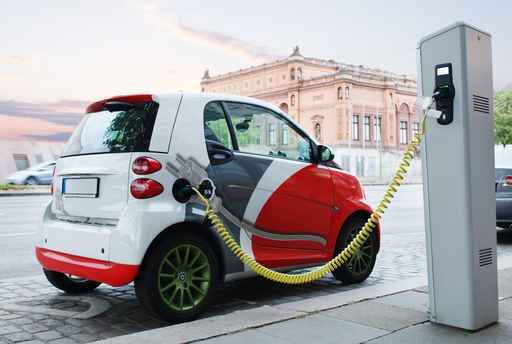 A consortium led by RWE has moved to the next phase of its €10.5m project open ECOSPhERE, supported by 4.9 million in funding from the German Ministry of Economics and Technology.
Open ECOSPhERE developed service-oriented ICT applications for the optimal integration of electric vehicles in the energy systems using renewable energies. The resulting energy management system is complemented by the development of ICT-based comfort services such as new payment methods or even new reservation systems.
Consortium partners:
RWE

Efficiency GmbH (leader),
Continental Automotive GmbH, Ewald Consulting,
Power Plus Communications,

RWTH

Aachen,

SAP

Technical University of Dortmund
All Innovation projects
2023-02-07T11:24:46+00:00
2021-07-15T10:25:53+00:00
2020-10-13T17:04:40+00:00
2021-03-25T10:41:33+00:00
2021-03-25T10:42:27+00:00
2021-03-25T10:42:02+00:00
2020-10-08T17:09:45+00:00
2020-10-08T17:08:56+00:00
2020-11-03T13:54:26+00:00
2021-03-12T13:31:11+00:00
2020-10-08T17:08:36+00:00
2020-10-08T17:07:59+00:00
2020-10-08T17:07:54+00:00
2020-10-08T17:07:49+00:00
2020-10-08T17:10:31+00:00