Moma – Smart City Mannheim
Research Project in Mannheim
Smart City Mannheim (moma) is one of several research projects set up under the German government funded programme 'E-Energy'. The three phase project sees the nine consortium partners putting the power grid of the future to the test in Mannheim and Dresden. The key objectives of the project are to demonstrate how renewable energy can be optimally integrated into the grid as well as how the city can function as an energy store. In addition to PPC other partners in the project include MVV Energie AG and IBM.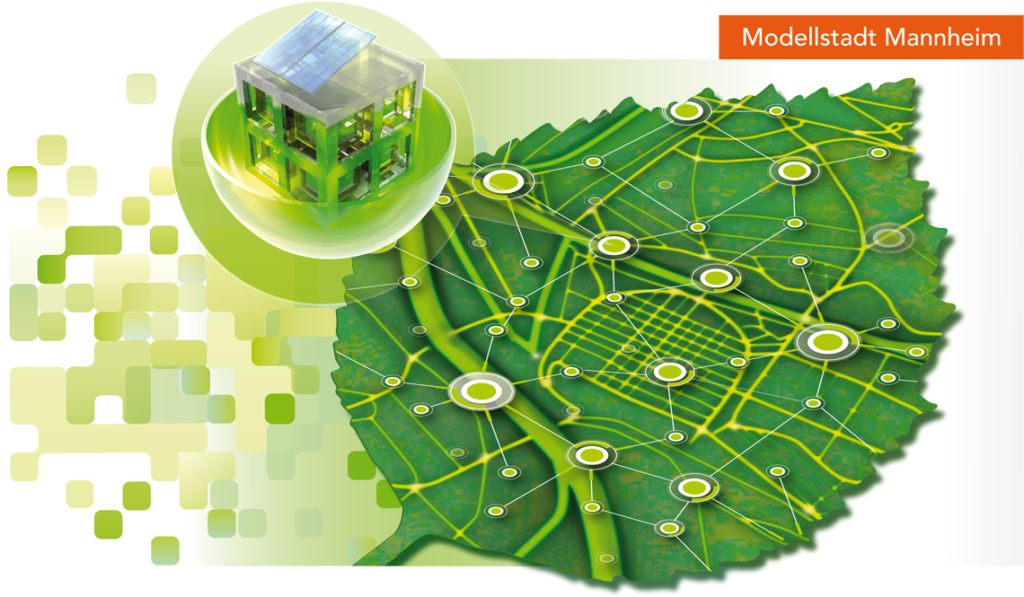 Broadband Powerline Solution
The project, to date, has been highly successful with PPC's Broadband Powerline (BPL) solution providing the communications infrastructure. Using BPL, the power grid is turned into an IP-based, real-time communications platform which connects all households, decentralised generators and measuring devices. A total of 3,000 households will be equipped with devices which will intelligently control household appliances and connect them to the smart grid. The encrypted data will be transported to the customer's password protected web portal as well as to the utility MVV Energie. It demonstrates the BPL system's capability to process large volumes of data for various purposes. The information is available to the customer at all times and at the same time the utility is able to produce invoices more regularly (e.g. monthly).
Variable tariffs
Our field tests showed that customers react to price signals. Customers accepted variable tariffs and recognised their cost advantages. Depending on whether the price was high or low, energy consumption was influenced substantially. To be able to show how the customers react, we tested price-elasticity (the flexible relationship between price change and behaviour changes).
Customers had an average price-elasticity of between ten and eighteen percent, up to a maximum of 35% in the evenings.
Project results
In moma we worked to transition a conventional power grid to a smart grid. The goal was to show that smart grids can ensure security of energy supply (including renewables) and grid stability with ICTtechnology.
Key findings:
Short transport distances help to minimize grid losses.
A powerful communication infrastructure – broadband powerline enables realtime data transmission over the power grid itself.
Real time information about consumption and production allows intelligent network control for utilities and distribution network operators.
The power grid can be balanced through demand side management.
All Innovation projects
2021-07-30T15:04:27+00:00
2021-07-15T10:25:53+00:00
2020-10-13T17:04:40+00:00
2021-03-25T10:41:33+00:00
2021-03-25T10:42:27+00:00
2021-03-25T10:42:02+00:00
2020-10-08T17:09:45+00:00
2020-10-08T17:08:56+00:00
2020-11-03T13:54:26+00:00
2021-03-12T13:31:11+00:00
2020-10-08T17:08:36+00:00
2020-10-08T17:07:59+00:00
2020-10-08T17:07:54+00:00
2020-10-08T17:07:49+00:00
2020-10-08T17:10:31+00:00