Mainzer Netze GmbH is systematically preparing its infrastructure for the challenges of the energy transition and the expansion of e-mobility through digitalization. The core element of its digital infrastructure is a comprehensive networking of systems with broadband powerline (BPL) technology, which enables continuous network monitoring and the connection of smart metering systems. For this purpose, the entire network area with more than 2,000 cable distributors and local network stations is connected with PPC's BPL technology.
In the Mainz urban area, a smart broadband powerline infrastructure was set up, turning the low-voltage distribution network into a digital communications platform. For this purpose, Mainzer Netze GmbH, in cooperation with PPC, installed more than 2,000 BPL devices throughout the city. Among them are 1,600 Sensor BPL Modems, which continuously provide detailed voltage data and make a significant contribution to supply security in terms of observability.
Bastian Merz, head of department at Mainzer Netze GmbH, is convinced by the technology: "By setting up our own BPL infrastructure, we have established a secure and reliable communication platform that we can use for continuous network monitoring and intelligent control tasks in our smart grid. At the same time, we benefit from technical and economic advantages in the smart meter rollout, and thus have a synergy of smart metering and smart grid. With BPL, we can achieve rapid commissioning of smart meter gateways in basements via the existing power cables. The technology is also ideally suited for monitoring our distribution network. Especially with regard to the increasing number of e-mobility charging points and PV systems, grid monitoring in the low voltage is becoming more and more important in order to be able to keep the grid stable."

Yanik Höffner, project manager for BPL communication technology at Mainzer Netze GmbH adds, "The cooperation with PPC is going very well. Especially their support during the rollout phase, and in setting up new communication networks according to the IPv6 standard, has helped us a lot."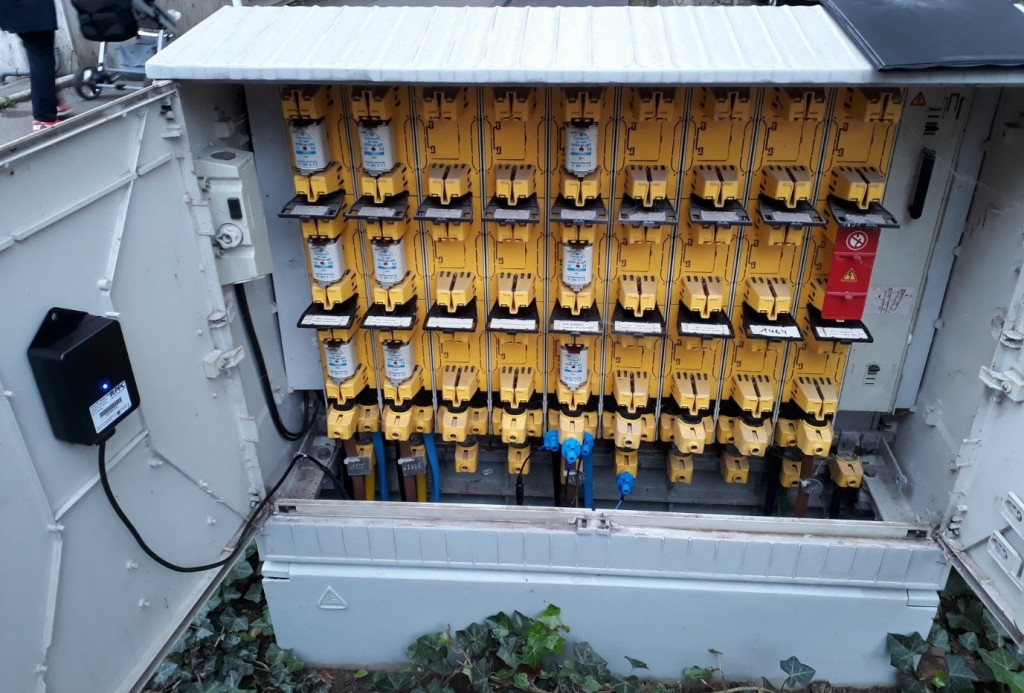 New app supports SMGW installation
Mainzer Netze has been working closely with PPC since 2014 in order to be optimally prepared for the smart meter rollout. Since June 2020, the first 600 smart meter gateways have been put into operation without obstacles. The next 500 will follow in the course of 2021. The installers are supported by PPC's new "NMS Connector" app, which enables simple installation documentation of and automatic testing the data connection to the network management system.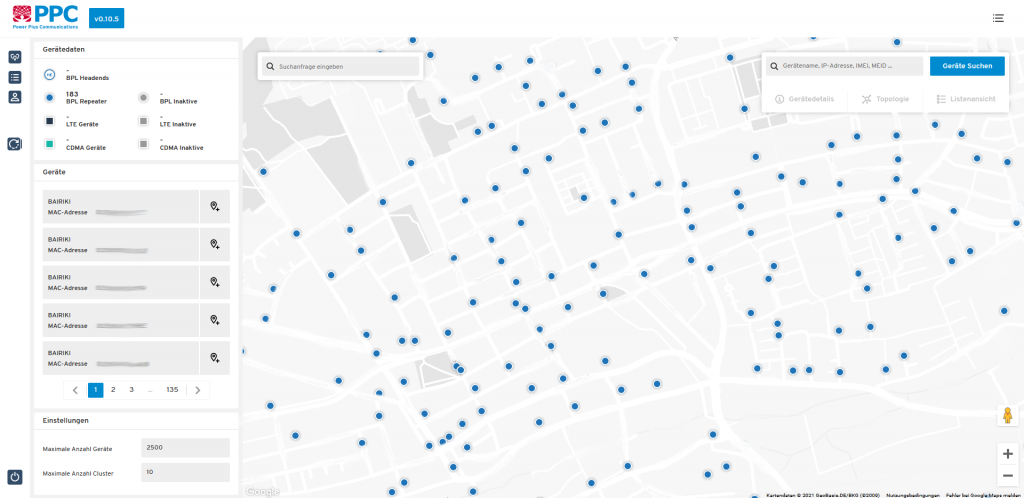 The status of all installed devices is further monitored with PPC's network management system.
Comprehensive network status data
The data collected by the smart meter gateways at the house connection is supplemented by current voltage values from the sensor BPL modems. This enables the Mainz networks to analyze their grid continuously and in detail.
Fabian Karl, Innovation and Product Manager at PPC, explains, "In our Sensor BPL modem, measurement data is collected once per second and sent depending on the selected time interval. The recorded measured values are then transmitted to a so-called broker in the data center using the IoT protocol MQTT via BPL communication. At this broker, connected systems can eventually subscribe to the data and analyze it automatically."
This methodology is currently being tested by PPC together with Mainzer Netze GmbH and other partners using Big Data algorithms and AI in the funded project "Fühler im Netz 2.0".
About Fühler im Netz 2.0
The "Fühler im Netz 2.0" (FiN 2.0) funding project, which started in mid-2019, builds on the findings of the predecessor project "Fühler im Netz". The project partners succeeded in developing practical solutions for efficient network monitoring and status recording of network resources, based on broadband powerline technology.
In FiN 2.0, the methodology will be extended by the use of Big Data and artificial intelligence (AI) and tested in a large field trial. The members of the project consortium, led by PPC, are Bergische Universität Wuppertal, the German Research Centre for Artificial Intelligence GmbH, Energieversorgung Leverkusen GmbH & Co. KG, Mainzer Netze GmbH, Netze BW GmbH, and Software AG. The project is funded by the BMBF with approximately 2.5 million euros (funding code: 03SF0568A).